Innokin - Gala LED Pod System Starter Kit - 500mAh 2mL
Innokin Gala Kit - 500mAh 2mL

Your pod system is cool, but does it have customizable LED lights!? Well, the new Innokin Gala Kit has that. This new pod system starter kit by the makers of the iconic iTaste MVP series brings you the latest technology. Great for vaping regular and salt nic vape juice, as well as CBD. Most importantly, it has customizable LED lights!

Switch and Shine - Customizable LED Lights!
Switch to vaping with the Innokin Gala. Then shine with its customizable LED lights. It's easy! Tap your Gala 3x to activate color switching. Then shake your Gala to switch between 7 different LED colors. It even has a stealth mode with no lights if you want to be discreet. The LED strip is also a battery life indicator to let you know when you need to charge.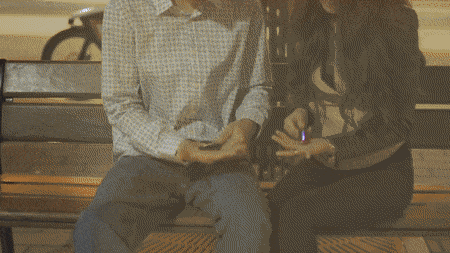 The Only Vape You Need - Regular, Salt Nic, CBD
With the Innokin Gala, you can vape the most popular flavors. Depending on your pod, you can vape regular or salt nic vape juice, and even CBD! The kit comes 2 pods: 1x for regular and salt nic vape juice and 1x for salt nic and CBD. It's easy to use! Simply fill from the bottom of the pod. Then install the pod on the battery mod. Then vape. Your inhale activates the vapor.

COMPATIBLE REPLACEMENT POD:
✔ Gala Replacement Pod by Innokin (Each)

MANUFACTURER SPECIFICATIONS:
Dimensions: 108mm x 25mm x 12mm
Internal (Built-in) Battery Capacity: 500mAh
USB Charging
LED Bar
Battery Life Indicator - Green, Yellow, Red
Customizable LED Light - Tap 3x and Shake to Change Color
7 Color Options and Stealth (No Light)
Inhale Activation
Compatible with Regular and Salt Nic Vape Juice
Compatible with CBD
INCLUDED PODS:
0.5 Ω Gala PLEX3D for Regular and Salt Nic
0.8 Ω Gala PLEX3D Ceramic for Salt Nic and CBD
Pod Capacity: 2mL
Fill Method: Bottom of Pod

PACKAGE CONTENTS:
Gala Pod System (1x)
0.5 Ω Gala PLEX3D Pod (1x) [preinstalled]
0.8 Ω Gala PLEX3D Ceramic (1x)
Micro USB Charging Cable (1x)
Neck Lanyard (1x)
Tip Adapter (3x)
User Manual (1x)
Warning Booklet (1x)


______________________
*Video for reference purpose only. This video is not produced by 101Vape.
______________________
30 Day In-House Manufacturer Warranty. Kit will be covered by warranty for manufacturer defects. Coils and pods are not covered by any warranty. For further warranty services, please contact the manufacturer.